Muchos estarán disfrutando actualmente de sus merecidas vacaciones. Otros, sin embargo, tendrán que esperar un poco más para poder cogerse unos días de relax, alejados de las responsabilidades cotidianas. De un modo u otro, el verano es tiempo de vacaciones, viajes, planes con amigos y desconexión de la rutina.
Por eso, en esta nueva entrada del blog de Vélez and Lozano, tu dentista de confianza en Murcia -con los mejores tratamientos para cuidar tu sonrisa-, queremos ofrecerte una serie de consejos para mantener tu boca sana durante tus viajes estivales y darte a conocer el servicio 'Vacaciones dentales'.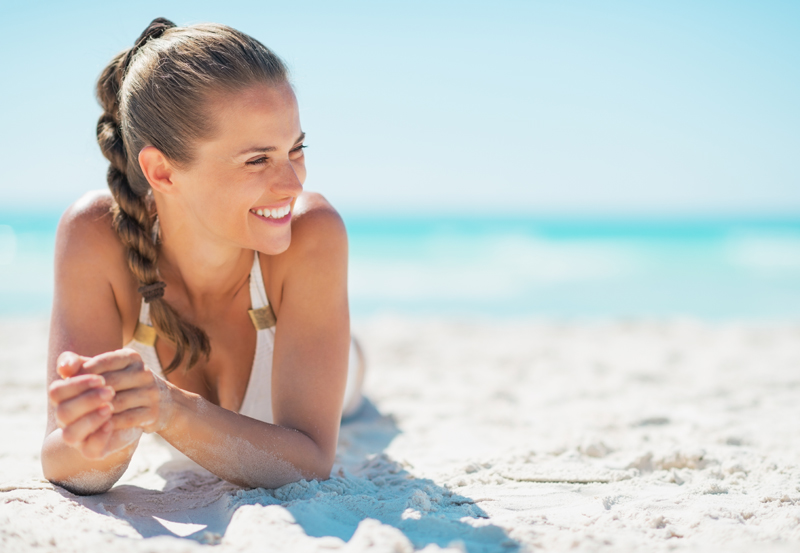 -Antes de viajar, acude a una revisión con tu dentista.

Quizá no percibas ningún problema en tu boca, sin embargo, una revisión rutinaria con tu odontólogo de confianza antes de salir de viaje puede ahorrarte tiempo y dinero. Tu dentista puede adelantarse a posibles problemas como, por ejemplo, un empaste que esté a punto de desprenderse y, de esta forma, garantizarte unas vacaciones lejos de casa confortables y sin sobresaltos dentales.
-No te olvides del cepillo, la pasta y la seda dental.

Es esencial viajar con un neceser que incluya un cepillo de dientes de una dureza media, pasta dental (en un tamaño que esté permitido facturar en el avión) y seda dental: un imprescindible de la salud bucodental que será tu aliado después de cada comida.
-Vacaciones dentales: una sonrisa nueva en un entorno de relax.

Vélez and Lozano ofrece el servicio 'Vacaciones dentales', perfecto para todas aquellas personas que, durante el resto del año no han encontrado tiempo para someterse a un tratamiento dental personalizado, y que gracias a este servicio, ahora pueden hacerlo en un entorno vacacional y de completo relax.
El equipo de atención al de Vélez y Lozano se encargará de organizar un pack vacacional y rehabilitar su sonrisa, en sólo unos días y con todas las garantías. Para más información, puede hacer clic en el siguiente enlace https://www.velezylozano.com/es/vacaciones-dentales/

Vélez and Lozano es una clínica dental de referencia en la ciudad de Murcia que pone al servicio de sus pacientes los mejores avances y tratamientos de última generación. Como especialistas en el cuidado dental y la atención personalizada, el equipo de odontólogos, odontodorcistas, odontopediatras, higienistas dentales y el conjunto de profesionales que integran el equipo de Vélez y Lozano tienen un firme compromiso con la formación continua para garantizar la excelencia en los diferentes tratamientos: ortodoncia, blanqueamiento dental, cirugía oral, férulas de descarga y deportivas, carillas cerámicas, diagnóstico 3D e implantes dentales, entre otros.