At Vélez and Lozano tenemos muy presente nuestro objetivo: hacerte sonreír.
Our clínica dental, fundada en 2008, se ha convertido en un referente de la odontología en Murcia gracias a la confianza de nuestros pacientes y la profesionalidad de nuestro equipo. Llevamos más de diez años ofreciendo soluciones adaptadas a cada uno de nuestros pacientes, de forma profesional e individualizada.
Contamos con un team de más de treinta profesionales especializados en diferentes áreas de la odontología:
–Dental implants: el especialista planifica y simula digitalmente la intervención, eliminando los posibles imprevistos.
–Endodoncia: el dentista realiza la endodoncia con microscopio para una mayor precisión y mejor resultado.
–Autotransplante: con una tasa de éxito de hasta el 96%, podemos reponer tu diente perdido con otro diente tuyo.
–Periodoncia: el equipo de higienistas y dentistas persiguen la salud de tus encías, con revisiones periódicas y tratamientos personalizados.
–Dentista infantil: disponemos de un equipo especializado en niños, que hacen de su visita al dentista una experiencia agradable y divertida
–Estética dental: en solo tres sencillos pasos, nuestro experto en estética dental te proporcionará la sonrisa que deseas.
–Orthodontics: nuestro equipo de ortodoncia exclusiva te presentará las mejores opciones de tratamiento personalizado. Disponemos de ortodoncia tradicional (Brackets) e Invisalignthe invisible orthodontics que se adapta a tu día a día.
–Patient care: nuestro equipo de recepción y atención al paciente estarán siempre disponibles para atender a tus necesidades.
Nos sentimos orgullosos al decir que nos encontramos a la vanguardia en técnicas y avances tecnológicos.
Todo nuestro equipo se encuentra en constante formación e investigación en todas las áreas de la odontología. Prueba de ello son los números artículos publicados y premiados en diferentes revistas especializadas.
¿Quieres saber más sobre alguno de los tratamientos? ¡Puedes descargarte los libros escritos por nuestros dentistas en nuestra web! Todo sobre transplantes dentales, carillas cerámicas u invisible orthodontics a un solo click
In the Clínica Dental Vélez y Lozano en Murcia la satisfacción de nuestros pacientes es lo primero, por eso estamos especializados en tratamientos con sedación consciente y sedación profunda tanto en niños como en adultos.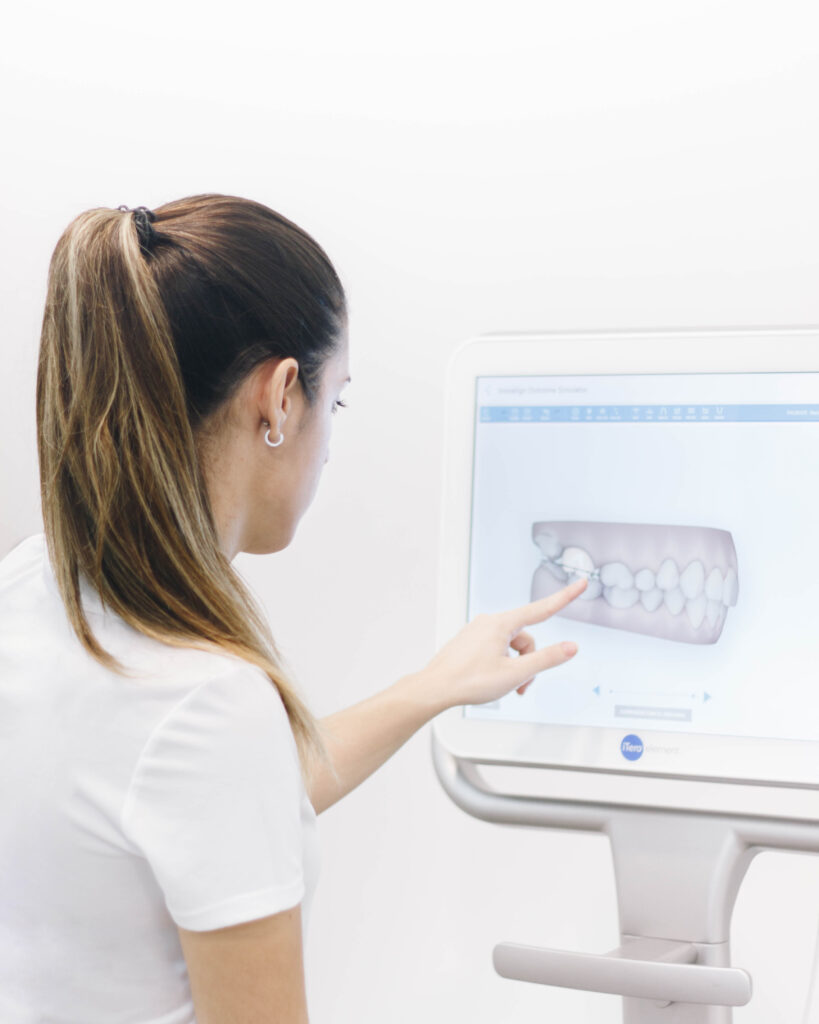 Di adiós al miedo al dentista, con la sedación consciente podrás realizar tu tratamiento en una sola sesión de forma relajada.
Queremos que vengas a visitarnos y por eso te lo ponemos fácil con nuestro horario ininterrumpido de 08:00 a 21:00 de lunes a viernes.
Además, en exclusiva para nuestros pacientes ofrecemos el servicio de Parking de José Barnés, bonificando la primara hora, porque sabemos lo maravilloso que es llegar y aparcar sin esperas.
Llámanos y solicita tu primera consulta con nosotros, donde te valoraremos y te explicaremos paso a paso tu plan de tratamiento para conseguir la sonrisa que buscas.
Te esperamos en el céntrico barrio de Santa María de Gracia en Murcia, junto al centro de salud.
C/Salvador de Madariaga, 5. 30009 Murcia (España)
T: 968 28 46 28
¡Síguenos en redes!